On January 26th we celebrate Australia. A country. A continent. A land of pristine beaches and merciless deserts, adorable koala bears, and murderous great white sharks. The sixth-largest country in the world, with but 21 million inhabitants. Closer to Asia than any other continent, so close that many "pop over" to Bali for the weekend, yet bearing virtually no resemblance to Asia whatever.
Australia Day is the official national day of Australia. Celebrated annually on 26 January, it marks the anniversary of the 1788 arrival of the First Fleet of British ships at Port Jackson, New South Wales, and the raising of the Flag of Great Britain at Sydney Cove by Governor Arthur Phillip.
And as comedian Victor Borge put it, "When it's midnight in Australia, nobody knows what time it is anywhere else." To most people, Australia is a land of mystery, danger, and majestic beauty. All who have been there come back astonished at the number of things they didn't know existed before going there, and those that decide to stay there rarely look back.
That's why it goes without saying that this unique continent more than deserves its own day. Right mate?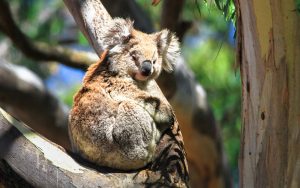 This date marks the anniversary of the First Fleet of British Ships in New South Wales, which occurred in 1788. The significance and meaning of this day have evolved over time. Today, celebrations reflect the diverse landscape and society of the country. There are a number of different types of events that take place in Australia on this date, including firework displays, festivals, sports competitions, community barbecues, and outdoor concerts. Of course, you do not need to be based in Australia in order to honor this date! People all around the world can join in and show their appreciation for Australia.
Australia day is celebrated annually on January 26th, as that marks the anniversary of the 1788 arrival of the First Fleet of British Ships at New South Wales as well as the raising of the flag of Great Britain at that location. In present-day Australia, however, celebrations focus much less on the arrival of the aforementioned ships and instead concentrate more on the diverse society and landscape of the nation.
Many community and family events are organized, as well as various celebrations welcoming new immigrants. Australia is a relatively young country, as federation occurred just over 100 years ago in 1901, so it was not until 1935 that Australia Day was actually celebrated.
Due to the rapid decline of the indigenous population after the arrival of British ships on Australia's shores, some prefer to call this holiday "Invasion Day" as a way of remembering the many that died from various diseases in the 18th and 19th centuries.
Because of this, over the years, there has been a lot of controversy regarding the date that has been chosen for Australia Day. This is because some people in Australia think that the day is a symbol of the adverse effects that happened to the Indigenous people of Australia because of the settlement of the British people. Because of this, there have been changes to the date, with some places in Australia celebrating Australia Day on a different date.