Canada Day is celebrated on July 1 of every year. The day marks the anniversary of the enactment of the Constitution Act, 1867. Although you might think it's just a holiday to celebrate in Canada, with the rise of social media holidays, it's become a worldwide celebration. Now on the 1st day of July each year, everyone celebrates Canada's birthday with the hashtag #CanadaDay.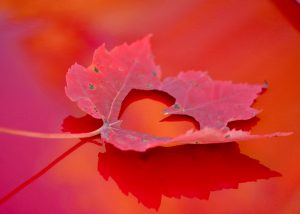 Most communities across the country will host organized celebrations for Canada Day, typically outdoor public events, such as parades, carnivals, festivals, barbecues, air, and maritime shows, fireworks, and free musical concerts, as well as citizenship ceremonies.
Canada Day was called Dominion Day until 1982. Since 1983 it has been officially known as Canada Day. On July 1, 1867, Canada became a self-governing nation of Great Britain and an organization of four provinces: Nova Scotia; New Brunswick; Ontario; and Quebec. The celebrations of Canada Day take place throughout the country, as well as in various locations around the world, attended by Canadians living around the world.
Even though Canada Existed before 1867, within both the French and British empires, Canada Day is referred to as "Canada's Birthday." It is the ceremony of only one significant national milestone on the way to the country's full independence, namely the joining of Nova Scotia, New Brunswick, and Canada into a wider federation of four provinces on July 1, 1867. Then Canada Become a Kingdom within the British Empire in its right on that date, named the "Dominion of Canada."
From there it gained an increased level of self-governance, although the British parliament and Cabinet still maintained political control over certain political areas, such as foreign affairs, national defense, and constitutional changes. Over the years, Canada slowly gained developing independence until finally becoming entirely independent in 1982. Under the federal Holidays Act, Canada Day is celebrated on July 1, if the day falls on a Sunday, July 2 will be the statutory holiday. The flag of Canada contains two vertical red rectangles separated by a white square. The white square contains a red image of a maple leaf. Some people wear red and white clothing, and others paint their faces in these colors on that day.
Canada is a marvelous country, and Canada Day is your day to learn more about it. The Best Way to observe this day is by researching the history of Canada. They have a fair amount of pride in themselves as a country but don't dislike or rule against the country that is yet technically their monarch. Dominion Day is even commemorated in the UK, with large gatherings in Trafalgar Square to celebrate the formation of Canada. You can use the hashtag #CanadaDay to post on social media.