Department stores have become the powerhouses of the world's economy, combining multiple types of resources into one easily navigable store. Rather than having to go to multiple small specialty stores, you can get everything you need in one place, and that's the magic of Department Stores. Department Store Day is a day to recognize these places' contributions to the world's shopping culture.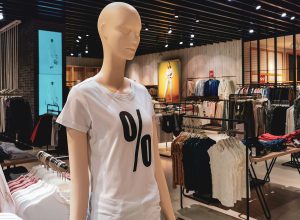 Department Store Day is a day that encourages us to think about how the innovations in department stores have had an impact on the way in which we shop and go about our daily lives. Department stores have been in existence since the early 19th century. Today, they contain a wide range of different shops, plush seating, elevators, escalators, and food places. It is all about providing a full shopping experience. Department stores make shopping an enjoyable activity rather than simply being a necessity.
To understand why we need a Department Store Day, it is worth thinking about the different reasons why we love department stores so much! They hold a special place in the heart of the consumer, and there are a number of reasons why this is the case. As touched upon, you can make a day of it. It's fun and relaxing. Also, where else can you buy everything from a strapless bra to a dog collar to a Lego set? Shopping is made easy and convenient. Everything you could possibly need is under one roof!
Many people also love nothing more than heading to a department store during the festive period so they can look at the beautiful Christmas window displays. Department store window displays have become big business, and a lot of retailers strive to outdo one other. It is always amazing to see what creative masterpieces they have come up with. You can also finish your day with a bite to eat at one of the many on-site eateries. From fast food joints to pizzerias and organic cafes, you will also find a host of different food places at most department stores.
Oh, and the list goes on, and on, and on… I mean, there are toilets on every floor! Where else can you go shopping without worrying about finding a restroom when duty calls? You can also come out of the department store smelling nicer than when you went in, thanks to the numerous tester bottles that are on display. Plus, if you hate gift-wrapping, you can even get your items wrapped for you while you're there. As we said, everything you need is under one roof, and so we are definitely on board with celebrating department stores!
Department Store Day was established to occur on the 16th of October every year to recognize the great benefits they have brought to our lives. Some of the most memorable features of Department Stores were their use as a social location. There was a tradition of having a large clock on the front of the stores, often in an elaborate mounting. It was a common place for people to meet and share the news of the day and catch up on the happenings within their increasingly busy days.
Names like Pomeroy's, Woodward & Lothrop, Macy's, and more have become household words as the home's source of culture and comfort. These stores became institutions of shopping ease, with multiple departments handling everything from household appliances to men's and women's clothing.
While department stores aren't what they used to be, they are still big business. The restrictive measures such as lockdowns and the closure of non-essential businesses amid the coronavirus pandemic resulted in catastrophic outcomes for department stores. Many were forced to permanently close their stores, and some even filed for bankruptcy, like J.C. Penney. Nonetheless, the industry is fighting back, as department stores and other general merchandise shops are adopting diverse technology besides e-commerce to enhance their supply chain efficiency and provide a more engaging experience with customers.
Still, it's a trillion-dollar a-year industry, and that's nothing to sneeze at. Macy's is probably the biggest department store, with an estimated $24.5 billion a year of net sales. In comparison, Nordstrom makes $14.4 billion in net sales, while Kohl's makes $18.5 billion yearly.