June 9th each year dedicates National Earl Day to those with a particular qualification and a genuine capacity for achievement. The day honors those legends named Earl. While the name is becoming uncommon these days, hopefully, those who have the privilege of being so named have earned it.
Earl Baltes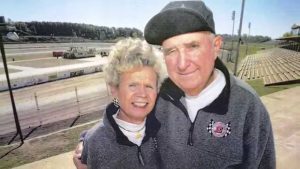 One enterprising man by the name of Earl Baltes went from bandleader to dirt race track owner in 1954 when he transformed the El Dora Ballroom into Eldora Speedway, a quarter-mile dirt track in 1954. By 1958, he expanded the track to its present-day half-mile length.
Eldora earned a reputation as the favored track for sprint cars by 1962, and Baltes began promoting more tracks and events. Across Ohio and Indiana, Baltes promoted some of the highest paying short track races.   Ohio also named a portion of route 118 the Earl Baltes Highway.
Fast forward to 2016, one year after Baltes passed, and Eldora Speedway and the events he created are still going strong. Other events such as the World 100 started in 1971, and the King's Royal part, of the World of Outlaws Sprint Car Series, is held annually at Eldora Speedway as well.
Earl Scruggs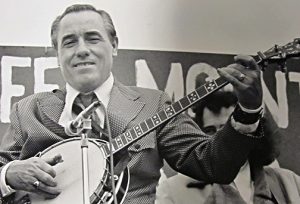 About the same time, Baltes was making a name for himself, another Earl was picking his way into bluegrass music history. Becoming known for his three-fingered banjo picking, Earl Scruggs was uniquely talented. In his early career, Scruggs was paired with Lester Flatt as The Foggy Mountain Boys. Together they recorded country and bluegrass hits.
The Foggy Mountain Boys split in 1969 and Scruggs continued making music with his sons. Influenced by his sons' musical tastes, he became interested in the sound of an electrified banjo.
From a Beverly Hillbilly to Dueling Banjos, Earl Scruggs had quite an electrifying and influential career. By the time of his death on March 28, 2012, Scruggs had left an enduring mark on bluegrass music.
Earl Monroe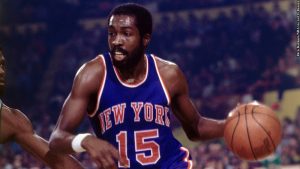 While Scruggs's popular bluegrass song Pearl, Pearl, Pearl was being released, Earl the Pearl, aka Earl Monroe, was just starting his college basketball career. A few years later in 1967, he would be the first-round pick for the Baltimore Bullets. He became a fan favorite with his impressive moves and twisting, hesitating pump shots that often mystified opponents. Averaging 24.3 points per game in his rookie season, Monroe's points were coined "pearls" hence the nickname.
Season after season Monroe continued to add up the pearls, but he had his critics. Then in 1971, he was traded to the dreaded rivals, the Knicks.
Both the Bullets (now the Washington Wizards) and the Knicks have retired Monroe's jersey. Monroe was elected to the Naismith Memorial Basketball Hall of Fame in 1989.
Earl Warren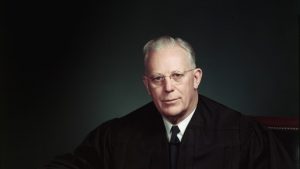 Sometimes when Earls get down to business, it's serious business. In the case of Earl Warren, it was the Supreme Court business. The 14th Supreme Court Chief Justice, Warren was involved in several prominent decisions including Brown v. Board of Education and Miranda v. Arizona. Warren also headed the investigation into the assassination of President John F. Kennedy.
National Earl Day was submitted in 2016 by Roger Slack in honor of Earl Baltes and approved by the Registrar for the 2016 opening day $100,000-to-win Dirt Late Model Dream at Eldora Speedway, which was founded by Baltes in 1954.
Other famous Earl's include:
Earl Klugh
Earl Boykins
EArl Clark
Earl King
Earl Palmer
Earl Thomas
Earl Hines
Earl Thomas Conley
Earl Watson
Earl Holliman
Earl Hooker
Earl Seibert
Earl Whitehill
Earl W. Bascom
Earl Paulk
Earl Bellamy
Earl Blaik
Earl Bostic
Earl Battey
Earl Levine
Earl Van Dyke
Earl Bennett
Earl Hindman
Earl Caddock
Earl Thomson
Earl Boen
Earl Hamner, Jr.
Earl Lindo
EArl Young
Earl Barron
Earl E. Anderson
Earl Lloyd
Earl Browder
Earl Wilbur Sutherland, Jr.
Earl Billings
Earl snell
Earl Audet
Earl W. Renfroe
Earl Wilson
Earl Dodge
Earl Torgeson
Earl "The Twirl" Williams
Earl Faison
Earl G. Graves, Jr.
Earl Smith