On June 17th during Garbage Man Day, the world takes time to recognize the dedicated efforts of the men and women who keep our communities clean. Just imagine what the world would be like if you had to live without the services of your local, friendly garbage professional. There would be mountains of trash piled up outside every home and business. And it would stink!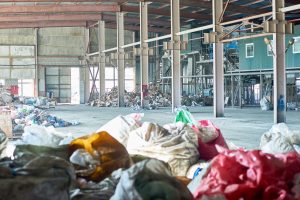 Fortunately, there is a group of tenacious and dedicated people out there who periodically collect and dispose of your refuse. Garbage Man Day, therefore, is a chance for everyone to stop whatever they are doing and spend a little time appreciating the hard work of these diligent souls.
Learn about Garbage Man Day
Sanitation professionals – also known as garbage men – are vital for functioning, hygienic civilization. But despite their daily toil, they don't always get the appreciation they deserve for their work.
Garbage Man Day seeks to address this injustice. It is an opportunity for regular people to appreciate the efforts and dedication of committed waste experts in their local community and across the globe.
People who collect waste from homes and businesses go by several names. But whatever you call them, it is hard to imagine life without them. Their job extends well beyond collecting your bags of trash and chucking them in the dumpster truck. They manage waste throughout the entire disposal process, from collections to recycling, to landfill. Increasingly, they also play a role in local environmental support and conservation. With their help, cities can safely rid themselves of potentially dangerous and hazardous waste products and maintain public health.
History of Garbage Man Day
Garbage Man Day is the brainchild of John D. Arwood, the owner of a specialist waste management and portable sanitation firm. He launched his business in 1997 and then used the internet as a way to expand it to multiple locations.
Arwood believes caring for all of the people in the community. Several years into his business venture, he realized that there was a lack of public recognition for the work that his waste disposal staff were doing. Inspired, he personally funded the first Garbage Man Day in 2011. For Arwood, the joy is in seeing communities show their appreciation for these tireless souls who dedicate their days to removing trash from the streets.
Garbage Man Day was officially renamed Waste & Recycling Workers Week in 2019. The organizers give several reasons for this. First, the industry encompasses more than just garbage collection. Those in the waste industry deal with issues as diverse as sanitation and land use. There is also an entire industry dedicated to providing recycling services.
Second, there are many thousands of men and women involved in waste and recycling efforts across the world. The organizers, therefore, felt that the new name would better represent that diversity and avoid any confusion. "Man" in the original context was an abbreviation of "human." It was not gender-specific.
The focus of Garbage Man Day, therefore, has changed over the years. Still, there is also a high degree of continuity. The organizers will continue to provide the same resources as they always did. Labels and downloadable logos, however, will change to reflect the new branding. There will also be opportunities for people to involve themselves in lobbying for city authorities to issue a proclamation, officially recognizing the day in the calendar.
Garbage Man Day has grown tremendously in popularity over the years. Companies, organizations, and communities from all over the world have become intimately involved in the campaign. Engagement has been so high that many believe that the event will continue to expand in size and scope in the years to come.
Ever the innovator, Arwood recently launched Space Waste Solutions to figure out how to deal with the growing problem of trash orbiting the Earth.