September 24th is Lash Stylists' Day. As much as we all love to celebrate how good we look every day, sometimes we should give a little shout out to the professionals who work tirelessly to get us there. That's what Lash Stylists' Day is all about.
Lash stylists, lash technicians, lash artists; whatever you want to call them, they put in the work. If you work in the industry, it's your day, but everyone is welcome to celebrate these professionals and the long, luscious lashes they help us tame.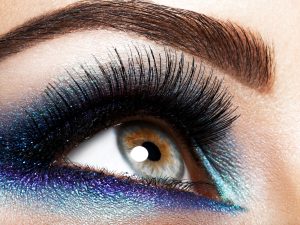 Lash Stylists' Day is a recent idea that's been devised to help offer a shout out and thanks to professional eyelash stylists. It's designed to both show some love from the many clients and also by those in the industry themselves to celebrate the industry and encourage others to learn more about it. The first Lash Stylists' Day was celebrated in 2017.
The event is also designed to highlight the professionalism, entrepreneurial drive, and the sheer passion of the women who choose a career as a lash stylish, as well. Despite being a relatively new profession, it's one that has opened the door for women (or a door that's been busted open by women) to have a career fuelled by the love that offers real opportunity to start businesses and work with other like-minded professionals.
Not only is it a day for stylists and clients to celebrate those who do it for the love of it, but also one that sheds light on the profession and what goes into it. As such, novice and would-be stylists are encouraged to learn more from experienced professionals in the business. In recent years, stylists have even held competitions to show who can do the best lashes in the biz.
It's the day to show some love to the lash stylist in your life and what better way that to make an appointment with them and show it in person? While you're there, you might also find that your stylist is holding courses that show you how exactly they do your work, which is a great way to pick up some techniques for when you don't have time to make an appointment.