June 15th is Nature Photography Day.  The natural world is full of so much gorgeous beauty and wonder, and it is important for us to embrace it as much as possible. We can experience so much breathtaking scenery in nature, and it is important to make sure you make the most of this. The world of nature is one that exists alongside our own, and it is important that we love and respect it, and the best way of doing this is to try to understand and admire the beauty of nature as much as possible. Many people have hobbies and interests that involve the natural world in some way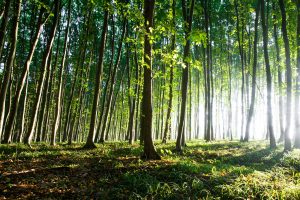 One of the best ways of being able to admire and experience the supreme magnificence of the natural world is to capture it on film. There is a reason why people take cameras and camcorders when they go on safaris. Nature is so awe-inspiring and unique that we often only get fleeting moments that pass as quickly as they happen. And it is so important to try to capture these moments, as many of them are things we may never see or experience again. Things like The Great Migration and thunderstorms are good examples of things in nature that you need to try to capture when you get the opportunity.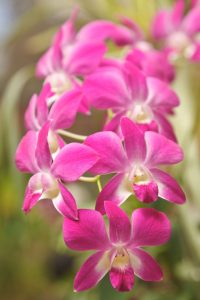 Have you ever enjoyed a photo of a flower? Or a close up of a bee landing on the entrance to its hive? Have you marveled at the grace of a gazelle leaping through the Savannah, or the lumbering majesty of a rare elephant as it feeds from the highest trees or draws water from a watering hole? If so, you know what it is to marvel at the natural world around us. Nature Photography Day celebrates those amazing souls who are able to capture nature's beauty in the eye of a camera. Capturing these seminal moments is so important for allowing you to take in the beauty of the natural world, and preserve the amazing power of nature for years to come. So, let's take a look at Nature Photography Day, what you need to know, and how you can go about celebrating this amazing global event.
History of Nature Photography Day
The North American Nature Photography Association (NANPA) was formed in 1994 by well over 100 nature photography enthusiasts. The members of this organization were deeply invested in the future of this art form, and ensuring that those who practice it are taking proper steps to protect the subject of their photography through environmental conservation and awareness. Through their efforts, they ensure that access to public land continues to exist for nature photographers.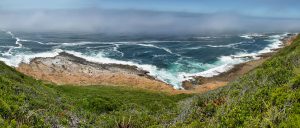 NANPA established Nature Photography Day to help bring awareness to the works they produce and the fragility of the subjects of their work. The first step in truly appreciating the beauty that is nature Photography is getting out into the world with your camera and finding beautiful and rare subjects to photograph. To encourage amateur photographers to participate there's even a competition held with prizes ranging from an amazing new camera, NANPA membership, and workshops with the leading experts in nature photography.
There are limitless possibilities in nature photography, ranging from standard photography to macro photography to capture all the smallest details of the natural world we live in. In fact, with every passing year, there is more and more technology developed that allows people to get closer and even more personal with the natural world, and the animals that inhabit it. Making sure you have all the best equipment and gear to help you enjoy and celebrate this day properly is so essential, and you need to ensure you make the most of this moving forward.