On June 14th we celebrate New Mexico Day which is meant to recognize The Land of Enchantment.
Home to ancestral Pueblos and later to the Navajo, Ute, and Apache, New Mexico's Southwestern landscape is dotted with ruins that withstand the test of time.
In the Northeastern part of the state, Vulcanologists and adventurers can explore the extinct Capulin Volcano. Retaining its distinctly volcanic shape, the Capulin Volcano rises more than 1,000 feet above the surrounding base.
The unique landscape of White Sands National Monument in Southern New Mexico creates backdrops only imagined in the movies. That's why not only Hollywood but commercials and more, find their way there to film and record.
New Mexico doesn't lack Hollywood subjects. From Roswell and the Manhattan Project to the Very Large Array, The Land of Enchantment is full of intrigue and mystery. It sets us up for conspiracy and thickening plots.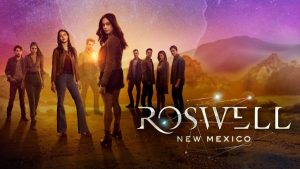 Quench your thirst to the north in Cimarron Canyon State Park. Towering palisades will overwhelm, while streams will lead you to tumbling waterfalls.
While the state was primarily settled by Spanish explorers, military, and pioneers in the early 1600s, the seasoning that runs deep within the roots of the landscape is the chile. These flavorful, heat-infused peppers from Central America are added to soups, eggs, sandwiches, and even desserts. In New Mexico, chiles are everywhere.