On September 24, the entire world will share the importance of pet adoption, and shine a light on all orphan pets waiting in shelters and rescues. In 2017, people using #RememberMeThursday reached nearly 330 million people on social media. On #RememberMeThursday, love your rescue and help others #SeeTheLight. It's up to you to spread the word.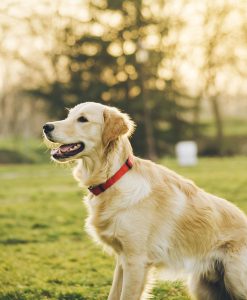 Adopted pets are the best pets you can have. Most adoptable pets come from loving homes that simply cannot care for them anymore. Or, they are strays who've been on their own without the loving care they deserve.

Josh Duhamel
Adoption can be a life-changing decision for a person, but more so for the animal waiting for a new home. Adoptions are important for many reasons. Because many animals get left behind in shelters, Remember Me Thursday is a holiday that encourages the awareness of this sad fact and aims to help inform people about why adoption is better for you and animals overall.
Remember Me Thursday is an international social media awareness day that brings attention to the millions of adoptable pets waiting in shelters and honors those who haven't made it out.
Since it began 6 years ago, Remember Me Thursday has made more than 1 billion impressions on social media thanks in part to the support of A-list celebrities, including Diane Keaton, Ian Somerhalder, Wynonna Judd and more. On the fourth Thursday of September, they invite people from around the world to shine a light on pet adoption using #RememberMeThursday.
This social media movement began through the Helen Woodward Animal Center, a non-profit organization located in San Diego County that has been helping animals find their future homes for over 40 years.
When the organization began the movement back in 2012, the awareness for the need for animal adoption has steadily increased in popularity and by 2017, over 330 million people were able to spread the awareness for animal adoptions and helped it become a global event.
Because of this social media movement, people all over the world helped increase the popularity of animal adoption and helped give animals in need of new families.