Saint Patrick's Day, colloquially St. Paddy's Day, is an annual feast day that celebrates Saint Patrick, the most commonly recognized of the patron saints of Ireland. While the day commemorates all things Irish, it was established to celebrate Christianity's introduction to the country.
Saint Patrick's Day is celebrated worldwide by those of Irish descent and increasingly by people of other ethnicities as well, notably in Argentina, Australia, New Zealand, and North America.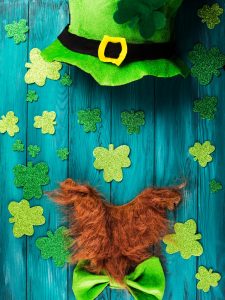 Celebrations are generally themed around all things Irish and, by association, the color green. Both Christians and non-Christians celebrate the secular version of the holiday by wearing green, eating Irish food and/or green foods, imbibing Irish drinks, and attending parades, which have a particularly long history in the United States and in Canada.