June 30th is Social Media Day which was launched by the popular website Mashable back in 2010, and often sees fans of the site going to real-life meetups.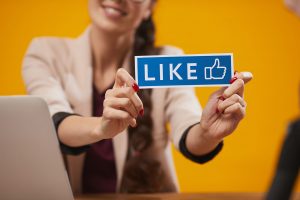 Social media seems to be everywhere these days. Though the days of social media pioneer Myspace are now long gone, we're constantly hearing about trending topics on Twitter, laughing at social media fails and many people are obsessive about keeping up with their Facebook news feed. Even if Facebook and Twitter aren't for you, there's still blogging, Vine, Snapchat, and even LinkedIn, among many others. Even businesses have recognized the value of social media for connecting with customers and selling their products, as well as quickly updating users about problems affecting their service.
Social media has become a major factor in the world. For many of us, it is how we keep up with what our friends are up to, even if they're on the other side of the planet. It has also played a big part in world events. Twitter was used to organize protests and report on events during the Arab Spring, for example. On a more shallow note, Twitter is a great way to keep up with what your favorite celebrities are up to – as long as they don't just use it to Instagram pictures of their lunch!
If we're honest, most of us use social media for less than upright purposes ourselves. We use it to show off our holidays and what adventures we have planned for the weekend. Almost everyone presents an idealized version of themselves on social media, whether by detagging unflattering photos or implying their life is more exciting and glamorous than it really is. Never compare yourself negatively to your friends on social media as you're only seeing what they want you to see!
There are lots of reasons to love Social Media Day. One of our favorite things about social media is that it is ripe for discovery. It gives everyone the ability to have a voice. They can document their daily activities, share their opinions, and showcase their talents. Up-and-coming entertainers have often found stardom through social media. Just look at Justin Bieber; he was touted via YouTube. Social media opens up a world of possibilities for people, and that is something very exciting! It is also a great place for people to find out news and information. A lot of people will turn to Twitter for the latest updates, rather than heading to news websites, as used to be the case.
History of Social Media Day
Social Media Day has been taking place since the 30th of June in 2010. It was created by Mashable as a way of recognizing the impact that social media has had on communications around the world, as well as bringing people together to celebrate. Social media is used by most people on a daily basis. It enables us to communicate with our friends and family in a quick and convenient way. There are a lot of people who also use social media as a business, such as social media influencers. They make money by sharing content with their followers. It is crazy to think about the role that social media plays in society today.
Because of this, Mashable decided that it would be a good idea to create a day to honor social media. For those who are unaware, Mashable is a worldwide entertainment and multi-platform media business. They are known for using social media as part of their operations. They are also known for their awards – the Mashable Awards – which recognize the best online services and communities. The company was established in 2005 by Pete Cashmore and it is headquartered in New York.