World Bartender Day
Every year on February 24th World Bartender Day celebrates the bartender, one of the world's oldest professions. It's also a day for bartenders to show off their unique talents and creations.
While a bartender may seem like a modern profession, they have been around since the 1400s. Some of the first bartenders lived in Europe. They were innkeepers who served spirits and ales to their guests. In 1862, popular American bartender, Jerry Thomas, published The Bar-tender's Guide. It was the first drink book ever distributed in the United States. Even during the prohibition in the 1920s, bartending was a popular profession in the country.
Through the years, the number of bartenders in the country has continued to increase. According to the most recent statistics, there are over 450,000 bartenders in the U.S. Just over 58 percent of the bartenders in the country are female. Of course, there are also bartenders in other countries throughout the world. However, some people notice that bartenders are different from those in the U.S. Some of these differences include:
European bartenders aren't as chatty and French ones especially may come off as rude.
Australian bartenders offer some of the best customer services in the world as they love to interact with their customers.
Bartenders in other countries might not know some of the classic cocktails that American bartenders make.
German bartenders never use jiggers while Australian bartenders always do.
London bartenders know more about gin and gin cocktails than bartenders in other countries.
No matter how many differences there are between bartenders, one thing is the same. Bartenders are often everyone's favorite person during a night out on the town.
How To Observe
It seems that every day is a day of celebration for the bartender. But bartenders work hard to meet the needs of their customers and make them happy. So on this day, be sure to thank your favorite bartender for all the work they do. You can even turn the tables and buy them a drink.
Other ways to participate:
Have a contest with friends to see who can name the most kinds of cocktails and mixed drinks.
Learn about the history of bartending in the United States and throughout the world.
Since 55% of a bartender's salary comes from tips, make sure to give them an extra big one.
Read about world-famous bartenders like Marian Beke in London, Mario Kappes in Hamburg, and Tom Philips in Sydney.
Watch movies like Cocktail, Coyote Ugly, The Drop, Casablanca, and Lost in Translation.
Binge watch the classic television show, Cheers.
World Bartender Day History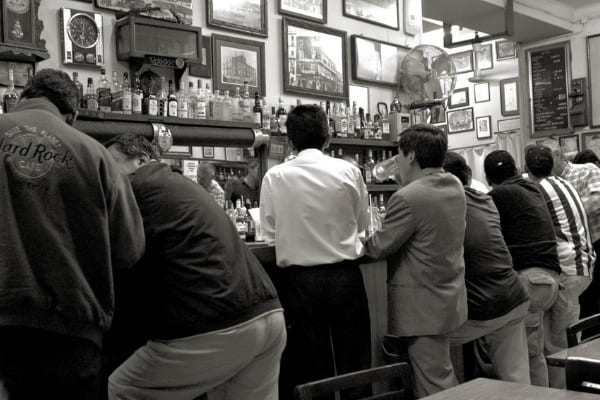 Bartending traces its roots back to the Asian, Roman and Greek eras where a majority of bartenders were innkeepers or alehouse owners who brewed and produced their own liquor. Historically, bartending was considered as a low reputation profession. It was recognized with ethical issues and various legal constraints were put on serving of alcohol. It was until Jeremiah "Jerry" Thomas established the image of the bartender as a creative professional. He was an American bartender who owned and operated bars in New York City. Due to his revolutionary work in popularizing cocktails across the United States, he is considered as the Father of Bartending.In the early 20th century when cocktails got popular, Americans were faced with prohibition laws from the Federal Government. The production, transportation, importation, and sale of alcohol was completely banned across the United States. However, bartending culture remained alive throughout prohibition and was stronger than ever before. Bartenders continued to work in underground speakeasies and the social clubs owned by gangsters and provided their patrons with delicious cocktails. Familiar drinks like the gin and tonic, long island ice tea etc were created during the prohibition era. Prohibition came to an end after 13 long years, when it was finally repealed in 1933 making thousands of wishes come true.