In case you didn't know, the 21st of June is the World Motorcycle Day, even though this date has much more resounding celebrations in history that make it a special one since thousands of years ago. The biggest thing that is related to the 21st of June is the fact that it is the longest day of the year, or the summer solstice.
Often referred to as Midsummer, the summer solstice has a long tradition as a festive day ever since Christianity wasn't present in Europe. The pagan mid-summer celebrations have been "ported" into the Christian calendar and were given different connotations, but the day remained a significant one.
With the longest period of daylight in the northern hemisphere, choosing the 21st of June as the World Motorcycling Day does indeed seem like a sensible decision.
"The most important thing is to have a good relationship with the bike… you have to understand what she wants. I think of a motorcycle as a woman, and I know that sounds silly, but it's true. — Valentino Rossi
World Motorcycle Day promotes the freedom of the road on the back of the Iron Horse. While the Motorcycle has been in existence for over a century now, the role it plays in the cultures of the world is timeless. Whether you're using a motorcycle to get around on your daily commute or use it as a summertime hobby that takes you on the lonely back-roads of the world, World Motorcycle Day is for you.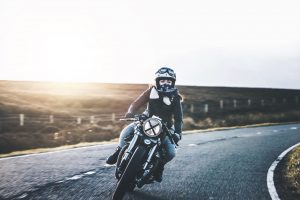 Motorcycles have a surprisingly long history, with the first one being created in 1860 by one Pierre Michaux in Paris. This early motorcycle was steam-powered and was one of a few varieties that would spring up in the ensuing decades. 1885 would see the invention of the first internal combustion powered motorcycle, and from there on out things would explode as this popular form of conveyance entered the public consciousness.
Today motorcycles are used for an increasing number of applications, including delivery driving, passenger conveyance, recreation, and even just daily commuting. This is due, in no small part, to the incredible gas mileage these vehicles get, and how compact and easy they are to store even if you live in an apartment. Whether you're using your motorcycle to get around from day to day, or are an enthusiast or hobbyist who goes on long rides as part of your yearly vacation, World Motorcycle Day is for you.