World Product Day is an annual event to celebrate our craft and community.
We use products of all kinds every single day of our lives, so why not spend a single day of each year celebrating just how much better these things make our lives? Can you imagine a life without products like toilet paper, tennis shoes, and iPhones?
Actually, this day is more about the celebration of creating and the management of products, more than the actual product themselves, but more don't that later.
Products are one of the main aspects of businesses everywhere that helps keep people moving and the economy growing. However, how products are developed, and resources are used can be tricky to understand, especially in the global context.
If you work in an industry where your products affect the lives of individuals each day or are just looking to understand how the product industry works, then check out the holiday known as World Product Day, a day dedicated to helping others share their experiences in the economy through their company jobs. Help make World Product Day popular by learning more about it!
World Product Day started as a way to celebrate the anniversary of Mind the Product, a company that works towards bringing people together to share their experiences selling, manufacturing, and developing products. According to its website, it began in 2010 in London and has since been managing informal meetup events all over the world in over 140 cities. Mind the Product aims to help raise awareness of how product management impacts the global economy. Because 2018 is the first year that World Product Day began on, Mind the Product has been working towards bringing the concept of products into the discussion.
World Product Day aims to highlight the work of product management.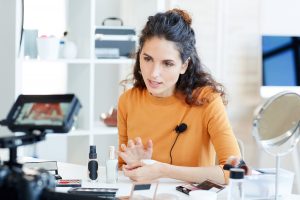 Product management is an organizational function that guides every step of a product's lifecycle — from development to positioning and pricing — by focusing on the product and its customers first and foremost. To build the best possible product, product managers advocate for customers within the organization and ensure the market's voice is heard and heeded.
Thanks to this focus on the customer, product teams routinely ship better-designed and higher-performing products. In tech, where newer and better solutions quickly uproot entrenched products, there is more need than ever for an intimate understanding of customers and the ability to create tailored solutions for them. That's where product management comes in.
Product management was born during the Great Depression when Neil H. McElroy, a marketing manager at Proctor & Gamble, proposed the idea of a "brand man"— an employee to manage a specific product rather than a traditional business role.
He wrote a 300-page report on the need for "brand men" who manage specific products.
Since the 1930s, the continued success of this function has led to the growth of product organizations across industries and geographies.
Today a product manager is the person who identifies the customer need and the larger business objectives that a product or feature will fulfill, articulates what success looks like for a product, and rallies a team to turn that vision into a reality. They focus on three primary areas: product discovery, planning, and finally, development.
So enjoy World Product Day by appreciating all that goes into your favorite products!