Every year on June 13th, World Softball Day celebrates this fun team sport. The day also aims to inspire future generations of girls and boys to become empowered through sport.
George Hancock, a reporter for the Chicago Board of Trade invented softball in 1887. Softball was initially created as an indoor sport. In fact, softball was sometimes called indoor baseball. It was also called mushball or kittenball.
In 1933, the Amateur Softball Association of America (ASAA) organized softball in the United States. The sport was originally played by men. After its organization by the ASAA, women began playing softball as well. It's believed that American servicemen in WWII helped spread the sport to the rest of the world. These servicemen played and taught the sport in countries where they served.
In 1965, the International Softball Federation (ISF) was formed. The ICF has its world headquarters and training center at Plant City, Florida, and is made up of 127 national governing bodies.
In 1973, a movie called "A Touch of Class" helped the sport to become popular in the United Kingdom. On June 13th, 1991 an announcement was made in Birmingham, England that softball would be added to the Summer Olympics. Softball was played for the first time during the 1996 Atlanta Olympics. The United States won the gold medal for the sport in the 1996 Olympics, as well as the 2000 Sydney Olympics and 2004 Athens Olympics. In the 2008 Beijing Olympics, Japan won the gold medal in softball. Softball was not played during the Summer Olympics in 2012 or in 2016. The sport is expected to be played during the Summer Olympics in Tokyo.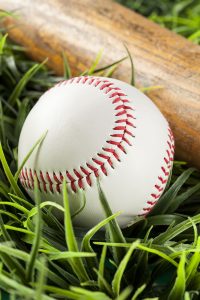 The first-ever world softball championship was played in February 1965 in Melbourne, Australia. Throughout 2005, the ISF celebrated the 40th anniversary of that first championship tournament. On June 13th, 2005 Don Porter, then president of the ISF at that time, declared the day as World Softball Day. June 13th marked the date it was announced softball would be included in the Summer Olympics. World Softball Day has been held every year since 2005.