June 16th is World Tapas Day. Spain is responsible for so many wonderful things, and their food and drink is among some of the best in the world. There are a lot of factors that play a role when it comes to enjoying some of the most delicious food in the world. If you are looking for the perfect taste of Spain, then tapas is going to be the choice for you. So, try to make sure you do what you can to experience the most delicious and amazing tapas as much as possible. You have a lot to consider if you want to make the most of the tapas Spain has to offer.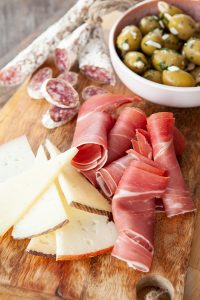 One of the key things you need to consider is World Tapas Day, as this is going to be the perfect occasion to celebrate all things tapas. Never tried tapas? Then you're missing out! On World Tapas Day, we're all about celebrating everything that makes these bite-size savory dishes so great and tasty. Tapas is so ingrained in Spanish culture that it is going to play a massive part in your experience. There are a lot of things that you need to consider, and it is important to make sure you sample as much as you can before you get to World Tapas Day. You have so many different types of dishes to choose from, and this is the ultimate opportunity to make the most of this right now.
This mainstay of Spanish cuisine is often served up as a snack or as an appetizer before a meal and can include lots of tasty things from olives and cheese to hams and squid.
Be sure to take the time out to try at least one tapas today – or perhaps visit a tapas restaurant and find out which ones you love best! There are so many different choices when you want to indulge in tapas, and this is one of the most appealing things about it. Whether you want a filling main meal or a snack over some glasses of wine, this is the perfect day for you to make the most of right now.
History of World Tapas Day
The third Thursday of the month of June was designated as World Tapas Day by the country of its creation, Spain, in 2016. Being such a popular and famous method of serving up delicious goodies, it's no wonder that it got its own day. The word 'tapas' comes from the Spanish word 'tapar', which is a verb meaning 'to cover'. The actual action of serving up small dishes was popularized before the 19th century when travelers visiting inns would often be served up small samples of food available.
There's also a story that says that tapas was originally bread or meat which was draped over the mouths of sherry glasses in-between sips, to prevent flies from getting into the sweet beverage. Especially salty meats such as chorizo would be used to encourage the punters to keep drinking. It's crazy to think what this has evolved to, and how prevalent tapas is now as a Spanish delicacy. From humble beginnings, it has grown to become one of the most important choices in all of Spanish cuisine, and this is something you need to consider right now if you want to make the most of this day.
This is an annual event uniting tapas lovers from all over the world, who come together to make the most of these delightful Spanish dishes. There are a lot of elements that you should consider here, and you are going to have plenty of time to make the most of this right now.